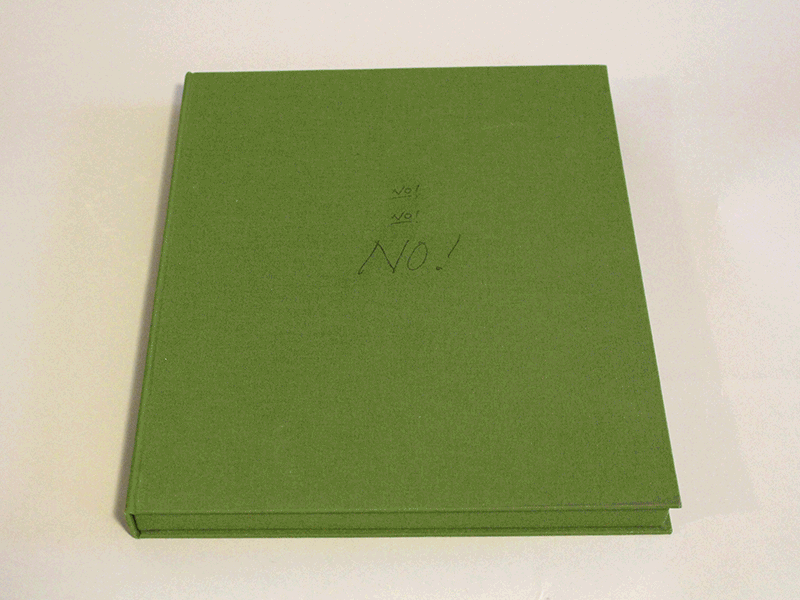 NO! NO! NO!
Handmade clamshell box, perfect bound book, book cloth, paper, pva glue, ink, linen tape
11.5" x 9" x 1"
2015
WITHOUT PLEASURE, NO THEORY: AN ARGUMENT FOR THE COMPATIBILITY OF ART, ENJOYMENT, AND THEORY
An Essay by Karen Kedmey, May 2010.
Interpreted by Julia Elsas, July 2015.